When your heart speaks the world listens
JOB OPPORTUNITIES AT STONE CIRCLE LIVERY
We take on quite a few people at Stone Circle Livery. Even if there are no current positions you can contact us using the form below and attach a little about yourself so that we have you on file for the future. We always respond to people.
WORK EXPERIENCE/INTERNSHIPS AND PEOPLE UNDER 18
At present we have 1 internship and employ two students. This changes throughout the year. We have a good relationship with Hadlow College and take on their students.
EDUCATIONAL ESTABLISHMENTS
Stone Circle Livery welcome collaboration with educational establishments. Visits to the yard prove to be a huge success with students and can provide invaluable experience. Please feel free to contact us if you have an education project in mind.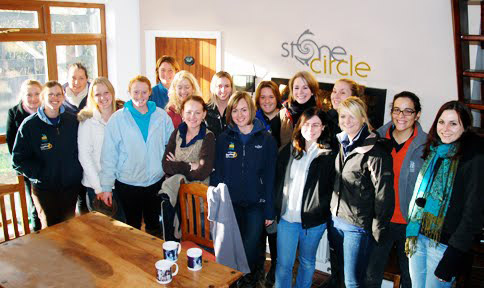 16 Students from the Equine Department of Hadlow College visit Stone Circle Livery
as part of the Industry Perspectives component of their course. 2009.
To register your interest for this opportunity, please use the form below and we will contact you with more information.
LOCATION
Stone Circle Livery is located a quarter of a mile down its own private road in a secluded designated Special Landscape Area. Get driving directions via the Google Map here. In basic terms, Stone Circle Livery is located in Kent between Woodchurch and High Halden in the open farmland and Special Landscape Areas. Just about 5 minutes from the A28. Nearest Junctions off the M20 are 9 & 10. Tenterden is 4 miles away. The nearest rail stations are Headcorn and Ashford.
ADDRESS
Stone Circle Livery
Redbrook Street
Woodhcurch
Ashford
Kent
TN26 3QU